news
News
2012/11/01
TCA were invited to visit 2012 Beijing-China International pet show
TCA were invited to visit 2012 International pet exhibition which were held in Beijing-China

The 16th China International Pet Show --- CIPS'12 will be held on Nov.1-4, 2012 in China International Exhibition Center (New Venue), Beijing, China. CIPS---the most influential international pet and aquarium trade show in Asia, will display the latest products and technologies of the pet and aquarium industry.

CIPS, the renowned international trade show, has not only promoted the exchange and contacts between exhibitors and buyers, but has also become the business meeting point for international pet professionals.

CIPS offers an excellent platform for manufacturers and buyers to communicate face to face, build upon and forge new business relationships!

CIPS has been regarded as the most influential international trade show in Asia with a long history, continuous increasing scale and excellent organization. With the organizers' great effort to promote the show internationally, both exhibitors and buyers have observed the positive effect and value to attend the show! It is indeed a golden business opportunity you shall not miss!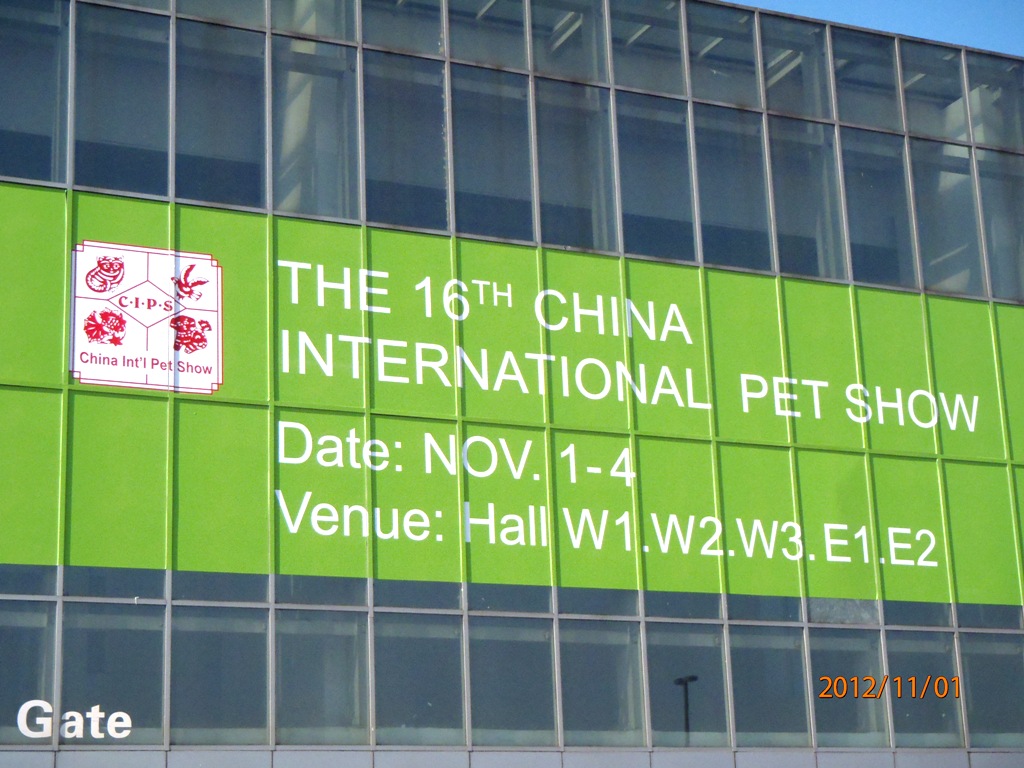 At CIPS, you can make contacts and form relationships with pet professionals from over 70 countries and areas around the world. Targeted attendees are:

■ Retailers, Wholesalers, Importers & Exporters
■ International Brand Product Manufacturers
■ Decision-makers from DIY Shops, Pet Gardens and Supermarkets
■ Pet Grooming Shops and Pet Hospitals
■ International Ornamental Fish & Pet Breeders and Experts
■ Pet & Aquarium Associations
■ Professional Media
■ Pet Scientists and Experts


New at CIPS'12 ! An exclusive Fashion Show where exhibitors can present their latest designs and products to an international audience of professional buyers.

In order to guide the enterprises to design and produce their own brand products with IPR, the organizers will again set up a special area at CIPS'12 for the exhibitors to display their latest products, while establishing their company's image and launch their own brands.